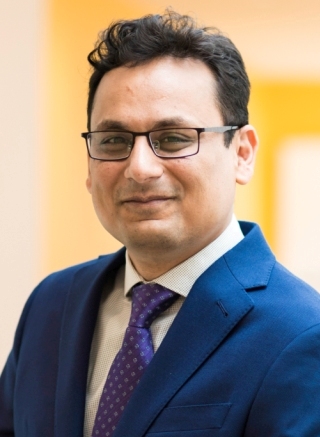 Contact
Wegmans Hall #3013
Google Voice: 1-408-mehoque
mehoque
AT {cs

dot

rochester

dot

edu}
Projects (active)
Deception
VOICE
CoCo: Collaboration Coach
ROC Speak
Projects (archived)
MACH
MIT Mood Meter
Temporal Modeling of Smiles
AudioAnimatronics
Speech Therapy
Zaca
Reykjavik Arts Festival
I am an assistant professor of Computer Science and the Asaro-Biggar ('92) Family fellow at the University of Rochester. Since 2018, I have been the interim Director of the Goergen Institute for Data Science. I co-lead the Rochester Human-Computer Interaction (ROC HCI) Group. I received my PhD from Massachusetts Institute of Technology in 2013.
Research Statement: My interests span around developing computational tools to recognize the subtle nuances of human communication with a direct application of improving human ability.

Current focus: The workforce of the future will have to be creative and innovative, rather than merely good at performing specific tasks. However, many individuals lack these skills, particularly if they suffer from cognitive disabilities or difficulties. Many argue that those skills are either innate or require extensive practice with human experts. We show that using technology we can improve the lives of disadvantaged, ill, disabled and other individuals who struggle with socio-emotional communication, such as those with autism, severe anxiety, neurodegenerative disease, and terminal illness. Other applications include public speaking, job interviews, music training, negotiations, collaborations, and deception. Check out the projects page for more details.

My PhD thesis yielded the first scientific evidence that it is possible for humans to improve their socio-emotional skills through a virtual assistant. The project was highlighted by MIT Museum as one of the most unconventional inventions at MIT.

Awards
Early Career Awards for Scientists and Engineers (ECASE-ARMY) 2019. Press release by UofR

World Technology Award 2016 Press release by UofR
News and Announcements
Services
Associate Editor: IEEE Transactions on Affective Computin

g

, PACM on Interactive, Mobile, Wearable and Ubiquitous Technologies (IMWUT), Digital Biomarkers
Program Committee Member: UbiComp 2016, UbiComp 2015, IUI 2017, Area Chair FG 2017, FG 2018
, CHI 2019 , 2017