Disney's First autonomous Audio-Animatronics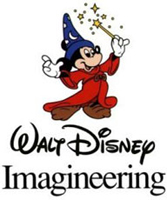 During summer of 2009, I have worked as a summer associate at the Walt Disney Imagineering Research & Development and developed the entire vision component of the world's first autonomous Audio-Animatronics. In 3 months, I have designed, implemented and tested the vision algorithms, for a robot to be responsive and reactive to the emotion of its audience in real-time.

My effort has saved Disney 50k which they were willing to spend to buy an off-the-shelf product to recognize expressions. Despite the steep timeline, the show went live at Disney D23 during my internship.
​
This was a major landmark for Disney towards developing an autonomous robotic show that did not include puppeteers.
Here is a relevant blog entry from Disney. Below is the recorded version of the show from Disney D23.